Makeup can be a fantastic way to cover up slight blemishes and gain an instant boost of self-confidence. We have the ability to create subtle looks as well as more extravagant designs with a few simple products. Many of us have used makeup for a long time, but how can makeup be used to help mature skin? In this article, we will be discussing the phenomenon of anti-aging makeup as well as suggesting some amazing products to help boost your look.
What is anti-aging makeup?
Anti-aging makeup refers to various products that use anti-aging ingredients, in order to make the skin look younger. These products often contain retinol, peptides and antioxidants to help improve the overall quality of the skin, meaning that your complexion remains radiant, even when you are not wearing any makeup. This type of makeup is found in various foundations, lipsticks and blushes and even claims to minimise the appearance of fine lines, wrinkles and dark spots.
Does makeup prevent aging?
Although makeup is the perfect way to conceal the visible signs of aging, certain ingredients can make the skin age prematurely. For example, properties such as parabens, dimethicone and propylene are all found in common cosmetic products. These harmful ingredients can cause further irritation and damage to the skin, making your complexion seem inflamed and unbalanced.
Thus, it is recommended that you use natural makeup to help calm and soothe any irritation. In turn, you will be able to achieve a glowing complexion without any harm to your skin.
What kind of makeup should an older woman wear?
As we age, our skin begins to transform and change itself in a variety of different ways. That is why it is important to reinvent our makeup routines as we grow older.
If you are reaching a certain age, try incorporating a sheer hydrating foundation into your makeup collection. This will help to cover any slight blemishes and help to create a more balanced skin tone. Moreover, using a sheer foundation will help add brightness to your skin, allowing you to achieve a flawless and glowing complexion.
Adding on to this, a light-weight concealer is a perfect way to cover up dark spots, especially under the eye area. By adding a touch of brightness to this area, you will be better able to create a younger-looking appearance, as well as create a more rejuvenated look.
Finally, a high-quality bronzer can also create a more attractive look for a more mature woman. By applying bronzer to the cheekbone areas, you will be better able to highlight your skin structure, giving you a more sculpted and defined complexion.
What is the best anti-aging makeup?
At Dermoi! we offer an expansive collection of makeup, specifically designed to create a more flawless complexion. Here are just three of our favourite Jane Iredale anti-aging makeup products, all of which are available on the Dermoi! online store:
Firstly, the 'Glow Time Full Coverage Mineral BB Cream' helps to deeply nourish the skin, whilst also offering complete flawless coverage. Using Vitamin E, aloe vera and titanium dioxide, this BB cream provides SPF protection and soothing properties to help calm the skin. Therefore, this product helps to create a natural glow without any irritation. The 'Glow Time Full Coverage Mineral BB Cream' is now available for just £28.75.
Moreover, the 'Enlighten Concealer' for just £24.95, helps to treat hyperpigmentation and cover skin imperfections. By combining Vitamin C and licroice extract, this powerful concealer helps the skin to maintain its radiant glow, as well as minimising discolouration.
Finally, the 'Camouflage Kit Corrective Colours' uses a collection of four colours to offer complete coverage of hyperpigmentation. The yellow colour is used to minimise redness, whereas the peach colour can help to minimise the signs of subtle bruising. The lilac can help to conceal yellow spots, and finally, the beige can be used to cover hyperpigmentation. This incredible concealer palette is now selling for just £19.95.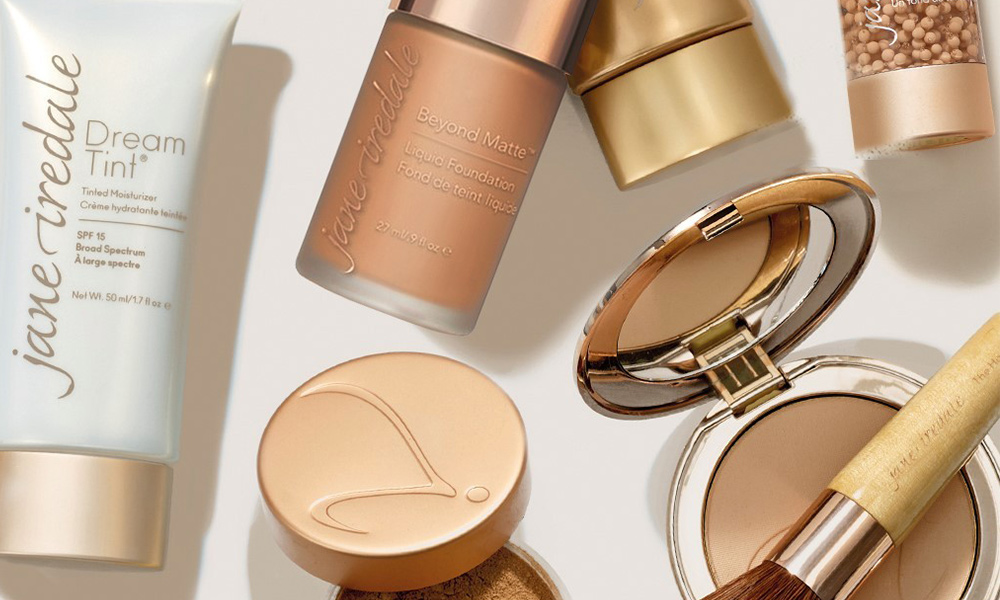 How to make your own mineral makeup?
DIY mineral makeup is a developing up-and-coming trend that allows you to create your own mineral makeup with just a few simple ingredients.
Firstly, you must select the minerals that you would like in your foundation. For example, this could be a collection of zinc oxide, micronized titanium dioxide and Vitamin E oil.
Then, mix the dry ingredients together. It is advised that you use a pestle and mortar for this task, as it will help to better combine the ingredients into a fine powder.
Next, mix the wet ingredients with the dry ingredients. You must then agitate the mixture until you receive a thin paste.
Finally, transfer the mineral mixture into an empty makeup container and allow it to set fully.
When creating DIY makeup, make sure to follow the tutorial step-by-step and undertake some light research on the ingredients that you will be using. This will ensure that you will create a product that is safe to use and will not harm your skin in any way.
How to remove makeup?
As mentioned previously, Jane Iredale Mineral Makeup offers a wide selection of anti-aging makeup that can all be purchased from the Dermoi! online store. Moreover, we also offer the 'Botanical Makeup Remover' to help dissolve any existing makeup still left on the skin. By using algae extract, this product is able to detoxify and hydrate the skin, as well as nourish it with essential vitamins and minerals. As a result, your skin will be clean and revitalised, allowing for a blemish-free complexion. The 'Botanical Makeup Remover' is now available for just £16.95.
The best liquid mineral makeup for facial scars
If you suffer from frequent breakouts, you may also experience stubborn acne scars that are hard to fade away. Luckily, Jane Iredale Mineral Makeup offers the 'Liquid Minerals A Foundation' for full coverage as well as other anti-aging benefits. This foundation uses Vitamin C and green tea extract to help neutralise harmful free radicals within the skin and help lift away dark spots. The 'Liquid Minerals A Foundation' is currently available on the Dermoi! online store for just £29.75
Aging skin does not have to equate to a loss of beauty or grace. Women of any age should feel confident to experiment with a variety of makeup products and gain the complexion they most desire. If you are looking to create a makeup routine that also contains anti-aging ingredients, try out a selection of products from Jane Iredale Mineral Makeup, and achieve a flawless look that also nourishes your skin.