With a multitude of competing skincare brands currently available on the mass market, it can be difficult to source a high-quality brand. Not to mention, many competing brands promote similar products, making it harder to determine which is the most suitable for your skin type.
This blog will explore the journey and achievements awarded to PCA Skin, a premium skincare brand, dedicated to making positive changes in skincare development.
About PCA Skin: Vision and Mission
Founded in 1990 by a highly acclaimed dermatologist, and developed by an aesthetician, PCA Skin formulates the highest-quality products that are kind to the skin. Since its launch over three decades ago, PCA skin has established three moral principles:
Product Innovation
Excellence in Education
Unparalleled Customer Support.
These mantras have enabled PCA Skin to become unrivalled experts in their field and offer some of the finest products on the market to their wide customer base.
Furthermore, PCA Skin is also recognised as one of the leading innovators in the production of the 'Jessner's Peel'. This superior facial treatment carefully removes the upper layers of dead skin. In turn, this helps to minimise the effects of acne breakouts as well as shrink enlarged pores, working tog improve the overall quality of your skin.
Keeping in line with their incredible scientific developments, every individual PCA Skin product undergoes an enhanced research process, where an in-house certified chemist evaluates the efficacy of each ingredient included in any specific product. This means that every PCA Skin product is scientifically approved to fulfil its purpose, helping to increase customer satisfaction.
Moreover, PCA Skin continues to diversify themselves from their fierce competitors by offering a range of daily care products. You can apply these select products regularly in order to achieve consistently better-looking skin.
What Are the Best Daily Skincare Products and Where Can I Buy Them?
As mentioned previously, PCA Skin offers a daily care product range. Here are just three of our favourite products available as part of the daily care range:
By following these steps throughout your daily skincare routine, your skin will be able to build up a strong familiarity with such products and help you to build a better complexion with regular use.
Firstly, is the Creamy Cleanser. This hydrating cleanser helps to remove a collection of dirt, oil and other toxins that have built up during the day or whilst you sleep. Packed with essential oils, such as rosehip oil and sunflower seed oil, this subtle, yet powerful product helps to stimulate increased cell turnover. As a result, you are left with visibly firmer and youthful skin.
Next, is the Hyaluronic Acid Boosting Serum.This product has been praised by many and acclaimed as one of PCA Skin's most advanced serums. By increasing your own skin's hyaluronic acid production, this serum provides long-lasting hydration almost instantly. Not to mention, it penetrates deep into the skin, helping to smooth out stubborn fine lines and wrinkles.
Finally, the ReBalance. This product is a gentle, lightweight and fast-absorbing moisturiser which soothes and protects the skin. Featuring niacinamide, it aids in skin hydration. As well as this, borage seed oil and evening primrose seed oil deeply nourish and moisturise while calming inflammation. By using this product regularly, you will notice a plumper and fuller complexion.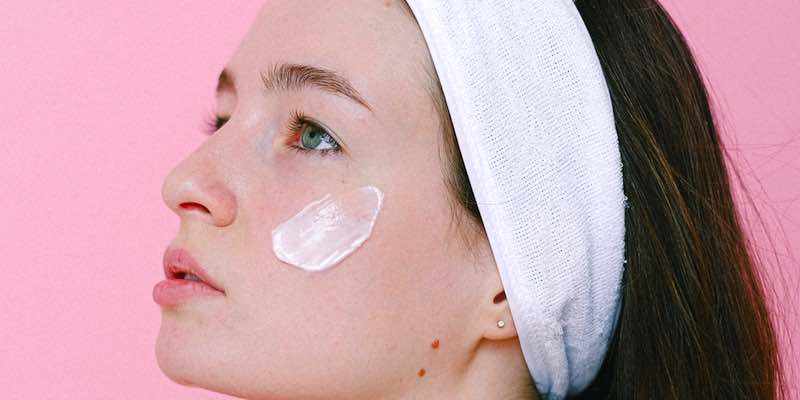 What Are the 4 Steps to Skincare?
Your skincare routine can consist of more than four steps, however generally you should follow these simple steps to maintain healthy skin:
Cleanse: It is essential to cleanse morning and night (especially if you are wearing makeup) to remove the buildup of dirt and toxins that accumulate on your skin throughout the day.
Treat: If you suffer from a specific skin concern, for example, acne, you may want to apply an acne-targeted treatment.
Hydrate: Hydration is key! You can apply a hyaluronic acid serum to your skin as this will provide sufficient hydration.
Moisturise: Finally, you should moisturise. This will lock in the hydration, and eliminate dryness.
You can follow this simple 4 step skincare routine both day and night. However, it is also important to wear a minimum of SPF 30 during the day to protect your skin from harmful UV rays.
The Benefits of Using PCA Skincare Products
PCA Skin prides themselves on their ability to produce effective skincare products, without compromising their scientific or moral commitments.
Each PCA Skin product is carefully researched, designed and manufactured so that each product compliments each other. This is vital as it allows customers to build a substantial skincare routine and layer products safely. Moreover, all products are free from perfumes and synthetic dyes. Furthermore, PCA Skin has taken a conscious effort to ban the use of animal testing when evaluating their products. This incredible step for this brand means that no animals suffer in their development process and it ensures that all of their products are safe for human skin.
Author: Melody Day & Georgie Falcone