The growing world of cruelty free and vegan skincare can be a daunting place. Many brands boast of their sustainable products and shine a grand spotlight on their animal-free treatments. However, these labels do not always ensure that a product is both vegan and cruelty free. This blog will explore a variety of vegan and cruelty free brands, helping you to learn more about vegan skincare.
A personal opinion on vegan skincare, by Melody Day.
What Is Your Favourite Vegan Skincare Brand?
While trying to reduce my animal consumption (both in food and other aspects), vegan skincare has opened many doors to help me become more sustainable and cruelty free. One particular vegan skincare brand that I enjoy is Osmosis Skincare. The brand highlights the benefits of both vegan and cruelty free skincare. Each of the brands' products contains descriptions detailing how they are against animal cruelty. In addition, the brand is heavily focused on the power of scientific research, seen by the work of its founder, Dr. Ben Johnson.
Cruelty Free and Vegan Beauty Brands to Support
Despite cruelty free and vegan beauty brands becoming more popular, it can be hard to find the right brand. In the UK thanks to a growing demand, many high-street skincare brands are becoming vegan and cruelty free. This is making many cruelty free products more accessible. For example, ZENii offers a wide range of vegan supplements to support skin health. Clinically proven to treat your skin from the inside and out, ZENii take an innovative approach to skincare. This is thanks to their highly bioavailable formulations.
Another stand-out vegan, cruelty free skincare brand is MZ Skin. All ingredients are ethically sourced, and they do not test on animals. The MZ Skin range blends science with sensory experience to rejuvenate your skin. Furthermore, the brand targets a variety of skin concerns, such as acne, hyper-pigmentation and aging skin.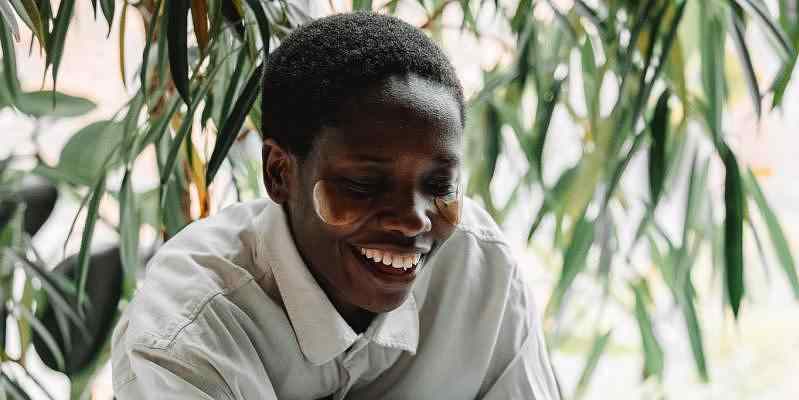 What Do You Think About Veganism?
As with many developing trends and social movements, my views on veganism are transforming as I become more educated on the subject.
When I was a teenager, the rise of the vegan YouTuber emerged and quickly dominated the internet. Unfortunately, these particular vegans were very radical with their approach. They were also determined to influence anyone who crossed their path. Ultimately, this wasn't appropriate for a young teenager delving into the internet.
It has only been in the last few years that I've begun to see veganism as a viable and consistent lifestyle. With the looming climate crisis being displayed in every newspaper, I learned that veganism is an effective way to deal with climate change. Furthermore, I believe that veganism is an accessible diet. This is particularly due to mainstream supermarkets lining their shelves with affordable vegan alternatives. As well as this, more and more restaurants are offering vegan options.
Soon after this, I came across vegan skincare products. This helped many vegans like myself to carry sustainability through to all areas of our lives.
Overall, I believe that veganism is like many ideologies, in the sense that it is ultimately a choice of whether you will follow it. I am unable to comment on whether veganism is a suitable choice for everybody.
How to Tell if a Product Is Cruelty Free?
Many brands overstate their cruelty free stance, but unless it has been certified by a trusted body, you should try to avoid it. The key feature of cruelty free products is the 'Leaping Bunny' logo approved by Cruelty-Free International.
This institution helps to challenge leading brands to validate their testing programmes and ensure the safety of animals. The 'Leaping Bunny' logo is not limited to solely skincare products. In fact, you can find this logo on makeup, household cleaners, and personal care items.
Furthermore, Cruelty Free International's website includes a list of brands that have been awarded the 'Leaping Bunny' logo. This helps guide consumers to make the best decisions.
As well as Cruelty Free International, Peta also have a database of over 5,900 companies which don't test on animals. You can look through the database manually, or alternatively enter in the name of the brand you're interested in. A quick search on the site will detail their animal testing policies.
What Does It Mean if a Product Is Vegan?
The key aspect of vegan products is that they do not contain animal derived ingredients. This means that the production of a particular product does not contain any elements of an animal within it. For example, it is common for some manufacturers to use fish scales in mascaras to create shine. Thus, it is crucial to look at the products' ingredients and check for the Vegan Society logo.
However, even though a product is vegan, that does not necessarily mean that the product is cruelty free. Therefore, it is important to also look for the 'Leaping Bunny' logo on certain vegan products.
How Do Cruelty Free Companies Test Their Products?
Cruelty free testing simply refers to a testing method that does not kill or harm animals in any way.
So, in order to stick firmly to their cruelty-free promise, certain brands use human volunteers to test their products. This ensures that an animal does not take their place.
More humane forms of testing are in vitro methods. This form of testing uses a small culture of human cells and tissues to see how the product would affect the body on a larger scale. Another form of cruelty-free testing is silico modelling. This involves advanced computer models mimicking the behaviours of human cells.
As this blog has shown, the world of vegan and cruelty-free skincare is not as daunting as one may first perceive. Yes, there are many regulations, symbols, and keywords to look out for. However, there are an abundance of brands working to make a difference to the environment and the lives of innocent animals.